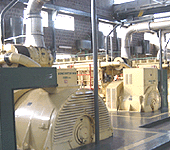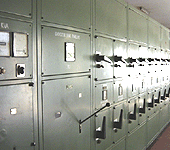 Goal : To produce and supply best quality yarn to the entire satisfaction of the customers in all aspects.
Objectives :
To supply quality products as required by customers.
To improve quality standards in every supply.
To deliver product within committed schedule.
To be cost effective in every aspect to remain competitive.
To select, train and retain quality personnel for continuous improvement.
To provide an environment for team work, creativity and personal growth.
Mission :
Every Kilogram of yarn supplied from our Spinning unit should conform to International standard and with zero complaint. Performance of yarn in warping, weaving and knitting machines, is the most critical factor for any yarn consumer. Our entire production team keeps this in mind all the time.